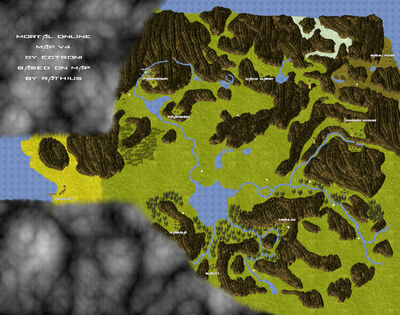 Myrland is the first continent of Nave, the world of Mortal Online. See Also: http://maplib.net/map.php?id=6942
http://mortal.mmogitalia.com/wp-content/uploads/2010/02/mappa_big.jpg
This is a better version!
Ad blocker interference detected!
Wikia is a free-to-use site that makes money from advertising. We have a modified experience for viewers using ad blockers

Wikia is not accessible if you've made further modifications. Remove the custom ad blocker rule(s) and the page will load as expected.